Shopping Cart
Your Cart is Empty
There was an error with PayPal
Click here to try again
Thank you for your business!
You should be receiving an order confirmation from Paypal shortly.
Exit Shopping Cart
Things are winding down as we conclude our 2018 Cria season. The busiest birthing season we have had in several years, it welcomed 4 cria into the herd as they hit the ground running. On top of being very busy, this was an exciting season for us as we prepared to try out several maiden dams, pairing them with our champion male Bocelli. We tested him last year with Roxene and were blown away with what he produced in Erasmus. Needless to say, our hopes were high this season, and boy did he and ...
Read Full Post »
After what has felt like months of kerfluffles with technical difficulties and retrieving our images from our previous image host, we now are back up and running with fully functioning images again, and newly updated pages.
We have been quite busy all summer, and leading into the fall post shearing. Roxcene delivered a stunning baby boy on July 4th, the day after her expected due date, which has pleased us immensely. It is entirely possible that we are a little bit biased, b...
Read Full Post »
Finally, after two weeks of shearing (and more than a little bit of waiting for the rain storms to subside) we are pleased to say that everyone is now tastefully naked and ready for summer (by everyone, we do mean the alpacas!).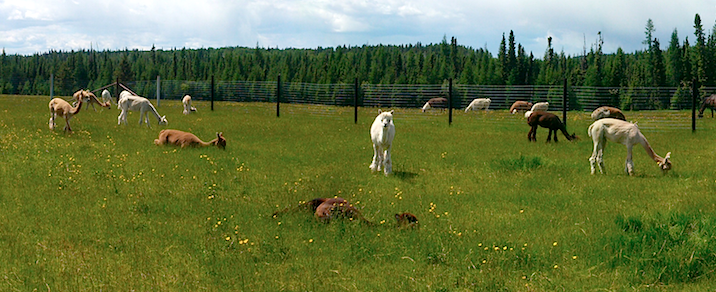 Now that shearing is completed, the next hurdles we face are both breeding and birthing season. We're ...
Read Full Post »
/